…with many thanks to Melanie Nolan @ Huffington Post Weddings!
When planning a wedding, it is so easy to get caught up in all the glamour, fashion and photos that sometimes you forget you are actually hosting an event for 100+ people! These people have given up their Saturday, dressed to impress, arranged a babysitter and want to have a great time… so lets make sure they do!
Here are 10 things that every guest hopes you'll think about when planning your wedding:
1. Convenient, reasonably priced accommodation
As we get older, start a family and generally get caught up in everyday life, weddings are sometimes our only excuse to book a night off and get away. Weddings in remote locations or at luxury venues are truly breathtaking, but you have to think about where your guests are going to stay. Most of your guests will want to have a drink or two, or could live miles away, and don't want to drive home at 2 a.m. So when booking your reception venue, also consider if it has or is near convenient, reasonably priced accommodation — your guests will thank you.
2. Good food
The reception meal is at the center of the wedding festivities. It can both impress your guests and make them feel satisfied for the rest of the night or it can become something everyone is moaning about for the rest of the evening. Serve your guests quality food, make sure you have a tasting prior to the event and create the best menu your budget will allow.
Wedding planning top tip: If you are having an early ceremony don't forget to serve an abundance of canapés as part of the arrival drinks reception. Don't let your guest's tummies growl! Oh, the horror!
3. Free booze
Yup its true, everyone wants free booze! Whether it's an all night open bar or a few bottles of wine on the table and a champagne toast, every drink you provide is one your guests don't have to pay for. Treat your guests, thank them for giving up their time to spend the day with you, and buy them a drink!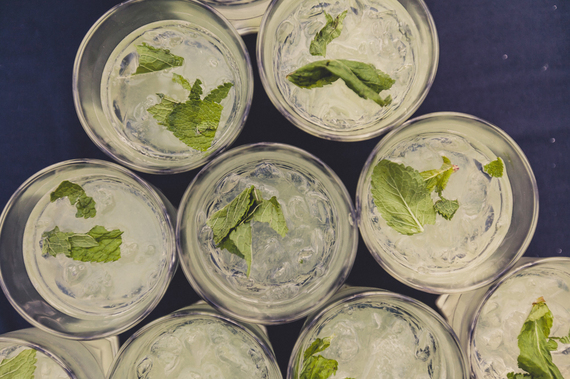 4. A short journey from ceremony to reception
If you are having a civil ceremony in the same venue as your reception, you are offering your guests the ultimate convenience — a short walk from one event to another. However, if you are having your events at multiple venues, say a church followed by a hotel reception, make sure your guests don't have to go too far and know where they are going. Avoid making your guests hike across a city or drive 30 miles in wet rainy weather — choose venues close to each other.
Wedding planning top tip: Create a map with directions to the reception venue and have your ushers hand them out with the order of service at your wedding ceremony.
5. A peaceful atmosphere
You can create a warm atmosphere with candles and fresh flowers, but that is not what I am getting at here. With most families there is some tension — perhaps it's a rowdy relative who can't hold his liquor or the ex-wife who just can't let it go. If you think someone will get out of hand, don't invite them. If your Dad is re-married, don't make the new wife sit next to your Mum. Cleverly planned seating arrangements or a quiet word before the event will go a long way. You have 100 other guests to think about, make sure one misbehaving guest doesn't spoil the night.
6. A short ceremony
Of course all your guests are there to celebrate the unity of your marriage, to share your joy when being joined as husband and wife, but keep it short! No one wants to sit through readings from all of your five sisters or an entire set of your choir's favorite hymns. In my opinion, 30-40 minutes is a good length for a ceremony, after that you might see a few yawns and glazed over faces.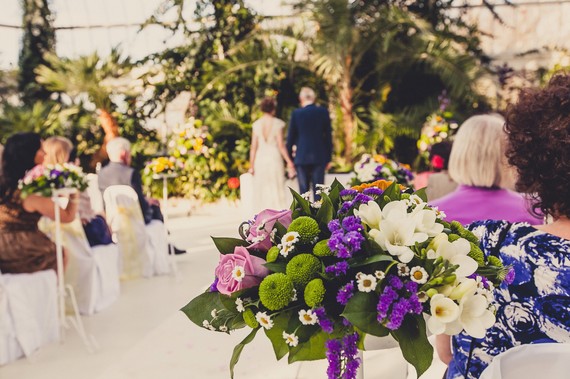 7. Interesting conversation at dinner
Weddings are a great way to meet new people and catch up with friends you haven't seen for years. When you are creating your table plan, try and organize your tables so that there is a mix of personalities and relationships at each table. You want your guests to feel comfortable (i.e. they know someone at the table) but you also want to encourage your loved ones to mingle and make new friends.
8. Knowing what to do next
There is nothing worse at a wedding than feeling lost and not knowing what to do next. You have gone to a lot of effort to organize your perfect day, make sure half your guests don't miss an activity because they didn't know it's happening.
Wedding planning top tip: Hire a toastmaster. Toastmasters are professionals, they are experts at knowing where your guests should be and how to make sure each one gets there on time. They are instantly recognisable so if your guests have a question about the schedule they know who to ask.
9. A little time with the bride and groom
Your wedding day is hectic! There is so much to fit in and everyone wants a piece of you. In the end, your guests have come to your wedding to see YOU! The more guests you have, the harder you will have to work to make sure you speak to every single one, but make sure you make the effort — your guests will be truly grateful.
A top tip for making the rounds: try and visit each table just after the main course (you may have to skip dessert, but you can have some cake later) if you have more then 100 guests, and don't think you will get to all the tables before the entertainment starts. Visit the older guests first to make sure you see them before the evening party begins and you can see all the younger ones on the dance floor!
10. To be entertained
Weddings are made legendary by the entertainment. A string quartet during the drinks reception, a magician visiting tables during the meal, a caricature for each of your guests to take home, a totally rocking band or a DJ who keeps everyone on the dance floor all night. Guests live for the entertainment. Make sure there is something interesting at every turn and your guests will be talking about your wedding for years to come!