Sure, you've seen oh-so-many chalkboard wedding signs and sipped your share of signature cocktails, (most likely in Mason jars…), but you can't help but think these darling details would be just the right touch for your own big day. While some people might tell you these popular wedding trends are totally overdone and encourage you to stay away, we're here to remind you that they're popular for a very good reason: everyone LOVES them!
Here are 10 touches your guests won't be able to get enough of.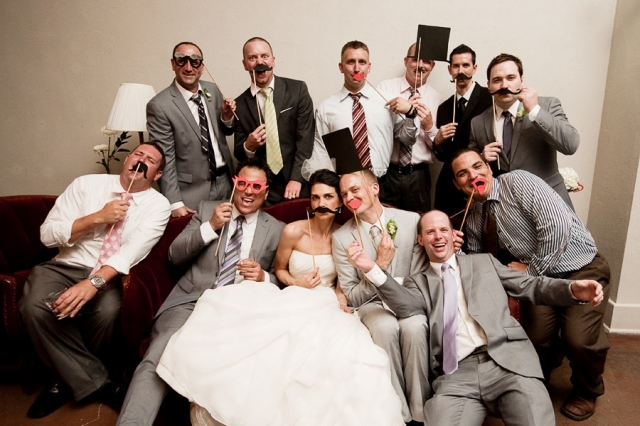 1. Photo booths with props.
The wedding photo booth has practically become a wedding day mainstay. From charming vintage booths to DIY set-ups to newer digital options, your guests will go to town! Worried that those silly props are totally "basic"? As it turns out, no one can resist a pair of oversized sunglasses, a boa, or a mustache on a stick…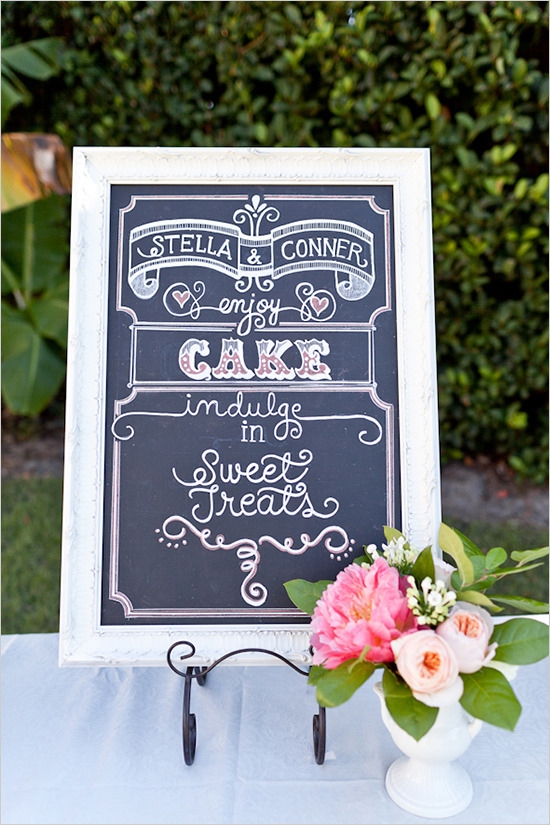 2. Chalkboard signs
Just because your bridesmaids have seen a ton of "choose a seat, not a side" signs doesn't mean your distant relatives have. If you love the look, go for it! Chalkboard signs are super versatile and more DIY-able than ever with the recent invention of the chalkboard pen, (which is much easier to write with than good old fashioned chalk).
Yes, you've been served an Appley Ever After martini before, but signature cocktails are always a nice wedding day touch, (especially if the bar is just serving up wine and beer). Embrace the silly names and get creative with your libations. Consider incorporating your new moniker or your honeymoon destination. Maui Wowies anyone?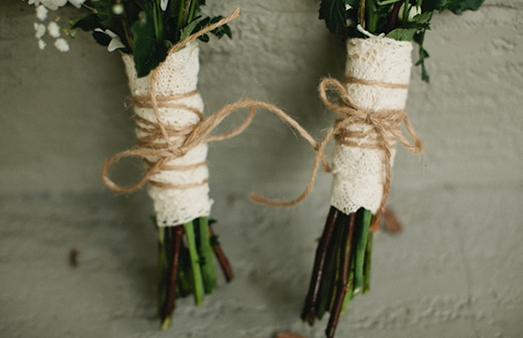 4. Burlap and lace.
If you're taking the rustic route, (hello barn wedding!), it's really hard to say no to a little lace or burlap so wrap it around your bouquet, lay it across the dinner tables, build a photo booth backdrop. Sure, you've seen it all before, but isn't it always so darn charming?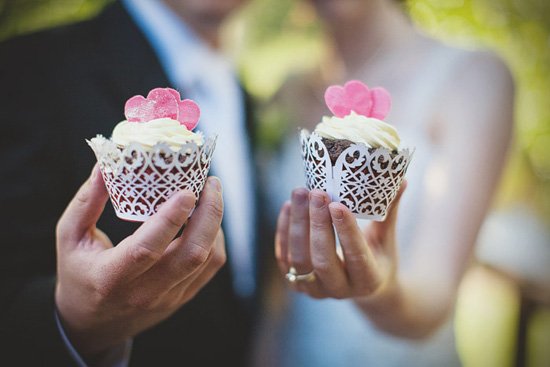 5. Cupcakes.
These sweet treats may seem like a trend, but we can't think of one good reason not to serve up these delicious confections. Cupcakes are typically more affordable than a tiered cake, and you can have fun with more flavors and designs. Kinda sounds like having your cake and eating it too, right?
6. Group favourites on the dance floor.
You might roll your eyes when The Black Eyed Peas' "I Gotta Feeling" comes on, (is it 2009 again?), or you hear those first few notes of "Shout," but there's a reason everybody plays them because guests love a good crowd favorite – especially after a couple of cocktails and they'll be filling up the dance floor before you know it!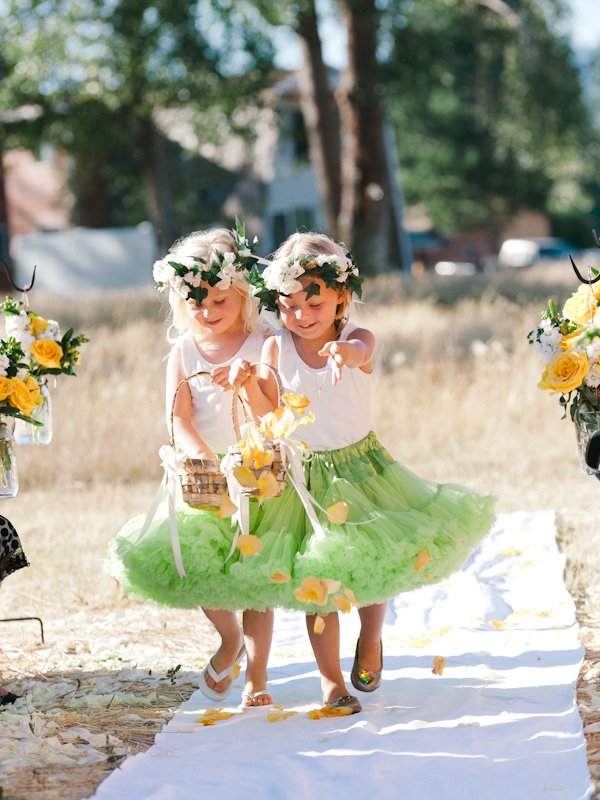 7. Cute kids in the wedding party.
Planning on including children in your wedding? Dress them up in grown-up formal wear, give them funny signs to carry, or task them with jobs they'll take super seriously. No matter how many cute children your guests have seen before, you're pretty much guaranteed smiles and priceless photo ops.
8. Midnight snacks
Who doesn't love sliders or a slice of pizza after a few hours of dancing? Can you ever have enough? Finger foods keep your party going and your guests well-fed!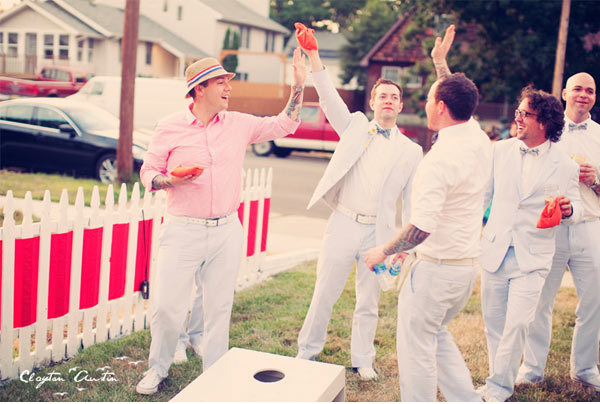 9. Lawn games.
Guests love lawn games! Sure, you've probably played a couple of cocktail hour games this wedding season but it's no reason not to break them out at your own celebration. They're a sure hit for guests of all ages!
10. Wedding hashtags.
While your older relatives and family friends might dismiss your hashtag in a heartbeat, your younger friends will love posting photos across the social media universe. So, create your perfect hashtag, share away, and watch all those great photos roll in!